Point of Sale Software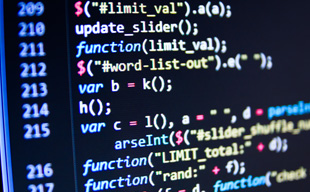 Point of sale software is a fundamental need for any modern business, but that doesn't mean finding the right system is a simple process. You need software that gives you the flexibility to do whatever your business demands, without being weighed down by extra bells and whistles along the way.
Merchant Tree offers the perfect solution. Our software performs the full range of operations needed for full POS functionality. It doesn't matter whether you're in restaurants or retail or healthcare; selling wares at farmers markets or galleries or artisanal shops; providing acupuncture or birthday gifts for kiddos … you still need a system that functions exceptionally.
You need your POS software to do so much more than simple transaction processing. That's where we come in.
---
Point of Sale Software for Small Business Needs
Using our POS system, you can create as many user accounts as needed, assigning permissions to your employees on an individual basis to ensure proper access and tracking. You can also keep close tabs on the flow of information through your organization and increase accountability by managing employee performance.
Our retail point of sale software also enables you to manage your cash more effectively. Easily track of all sale transactions and day-to-day cash functions, from cash float to cash withdrawals.
Want to speed up the checkout process to deal with the lunch rush at your café or the flood of weekend shoppers at your retail shop? No problem. Merchant Tree's powerful and flexible POS system enables a faster checkout process by employing multiple tools, including:
Customized buttons: Some tasks are more important than others, so those you deal with regularly can get their own buttons to maximize effective flow.
Product search: Add products easily, replace bestsellers and track sales with our product search. You can hunt for customers or products using either keywords or bar code scanners.
Sales notes: Simply "jot" a few notes on line items, and they'll appear on receipts for customers. Care advice, upcoming sales, discount codes and more can now be easily added to receipts.
Receipt Branding: Add logos and website addresses, phone numbers and more with our customized receipt handling services. Design perfect receipts for ecommerce sites to up your brand and stay top-of-mind with customers.
---
Endless Flexibility and Scaling at Affordable Prices
Whether you're a new startup operating on tight margins or an established business tired of overpaying for POS services, Merchant Tree will prove a welcome relief to transaction processing concerns. We integrate with QuickBooks and provide a complete replacement for PayPal. Plus, we'll never fleece you with upsells according to scale. Instead, we allow you unlimited growth, charging one monthly fee and percentage of sale for all of time. The software price stays the same forever.
Want to find out more? Please give us a call at (800) 610-3922 or contact us today. One of our representatives would love to talk with you, explain how it works and put you on the road to small business success today.
We Are Just a Phone Call Away!
Merchant Tree is your one-stop-shop for full-service merchant solutions right at your door step. To find out more, please feel free to contact us or call us at (800) 610-3922 today!