Merchant Services in Royal Oak, MI: A Growth Platform Customized For Your Business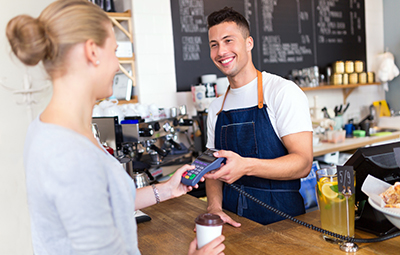 Merchant Tree is a full-service provider of merchant solutions for Royal Oak area small and new businesses, franchises, and the hospitality industry. The payment services industry may be vast, but Merchant Tree stands out from the rest due to our extensive track-record providing merchants services to business of all sizes and across industries. Our team of skilled and knowledgeable professionals have decades of experience between them offering everything from hospitality merchant services to franchise merchant services.
Thanks to our long professional relationships with the many of the biggest credit card companies and banks in the United States and around the world, Merchant Tree is able to offer our clients top-quality credit card processing services while remaining affordable and staying abreast of all applicable rules and regulations within the industry.
Comprehensive Merchant Services for Businesses of Any Size in the Royal Oak Area
A merchant account is a kind of bank account, which allows businesses to accept online payments in multiple ways. If a merchant account is what you are looking for, then you won't find a better deal any place else. With our mobile credit card processing solutions, online payment processing has become incredibly easy. Our specialized merchant account services can easily meet the unique needs of any business, regardless of its size or market niche.
We have built relationships with some of the largest and most reputable payment processors in the US and abroad, including resellers, ISOs and Agents, POS Developers, Integrated Referrals and Financial Institutions. This puts us in the perfect position to provide our clients with unmatched credit card terminals and processing solutions you simply won't find any place else. Best of all, Merchant Tree also offers robust POS systems which can work in coherence with our credit card processing, allowing you to grow your business exponentially.
With Merchant Tree you get secure, robust, reliable and affordable:
Gateway Solutions
Payment Processing
Point of Sale Equipment
Website Design and Development
Print and Branding
Mobile Loyalty Programs
APIs
And Much More!
Royal Oak's Source for Comprehensive, Customizable Merchant Accounts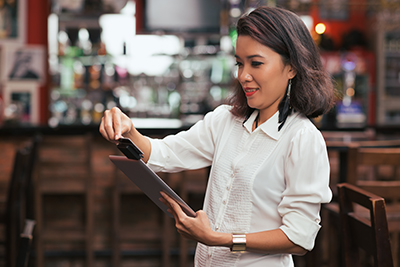 Obtaining payments should never be a hassle for your company, which is why Merchant Tree strives to provide services that are:
Quick - Merchant Tree approves new account applications as quickly as possible. This allows new businesses to begin processing payments immediately while permitting existing firms to modify their systems without disrupting the workflow. Our rapid rate of approvals, however, does not come at the expense of quality. We take every factor into consideration when setting up your account, and make sure everything is in order for efficient payment processing.
Comprehensive - When you sign up for Merchant Tree, our expert evaluation team will assess each aspect of your business in detail. We work with you to select a card terminal or Point of Sale (POS) system that fits the unique needs of your company.
Simple - We provide a single, understandable form for you to fill out. Once you've completed it, we will take care of the rest, sparing you from the difficult and confusing parts of the process.
Affordable - All of Merchant Tree's services are priced according to the value they add to your business. With our help, you can obtain efficient payment processing at rates so low you'll hardly notice them.
The most effective merchant services are those you barely have to think about. With Merchant Tree, you can stop worrying about how to obtain customer payments, allowing you to focus on expanding and enhancing your business.
The Benefits of Creating a Small Business Merchant Account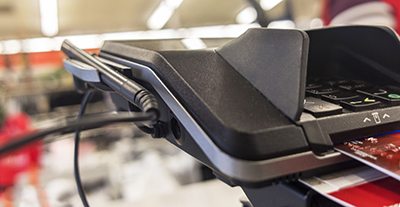 As small businesses expand, they attract a wider range of customers, many of whom use different payment methods than their original patrons did. A merchant account will process payments from multiple sources with ease, allowing your firm to accept:
Debit & Credit Cards - One of the most common forms of payment for any industry, credit and debit cards must be accepted if your business is to continue growing. Merchant Tree accepts all major forms of debit and credit cards, including American Express, JCB, MasterCard, Visa, and Discover.
EBT Cards - If you sell food that is authorized under the Supplemental Nutrition Assistance Program, some of your customers may try to pay with electronic benefit transfer, or EBT, cards. An account from Merchant Tree will accept these payments just as efficiently as credit cards.
Mobile Payments - A growing number of consumers are paying for their purchases with Apple Pay, Android Pay, and other mobile money applications. Merchant Tree has the near-field communication technology to process all of these payments.
In addition to letting you accept all major forms of payment, having a Merchant Tree account gives you access to a range of valuable services. These include support for website design and development, payment gateway solutions, application programing interfaces, and loyalty programs for mobile users. We regularly upgrade all of our features, taking advantage of the latest technological advances to improve the efficiency of your business.
We Are Just a Phone Call Away!
With thousands of hours spent dedicated to refining our credit card processing services and POS systems to be secure, reliable and tailored to each individual customer, Merchant Tree has positioned ourselves to be able to provide our merchant account clients with a level of service that is unparalleled.
To find out more, please feel free to contact us or call us at (800) 610-3922 today!