Merchant Cash Advance in Troy, MI: Get the Funding You Need to Finance Your Business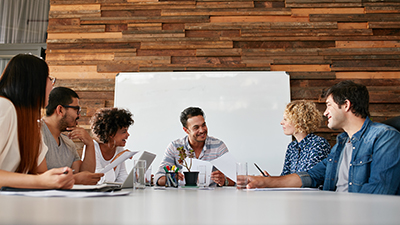 Merchant Tree offers merchant cash advance and business financing solutions for small businesses in the greater Troy area. While small businesses and start-ups across industries need access to capital in order to stay abreast of the competition and fund their growth, many such businesses find it difficult to obtain funding from a traditional business lender.
At Merchant Tree, we understand how critical obtaining small business funding or getting an influx of capital for your start-up can be to your business' continued success and growth. In response, we have teamed up with best-in-class funding institutions from across the country to enable our clients to gain access to the business cash advance that can fuel their growth without the onerous restrictions of traditional bank loans.
If you work specifically with retail, healthcare, restaurants, or any other line of business, ask about our Affiliate Program and get the marketing help and resources made specifically for your business needs.

Fast and Easy Online Application Form
Get Access to the Finances You Need Within a Minimum Time Period
Our Easy and Automated Capital Services Ensure a Simplified Repayment Process
Choose Payments Solutions Along with Powerful Tools to Help Your Business Grow
Countless Businesses Have Entrusted Us with Their Business Because We Deliver Every Time

Flexible Merchant Cash Advance Programs for Troy Businesses Obtain the Funds You Need on Favorable Terms
Merchant Tree works closely with the nation's leading funding companies to obtain a large pool of capital. This allows us to offer merchant cash advance services with:
No Monthly Payments - Typically, obtaining small business financing means agreeing to make monthly payments, often at high interest rates. This can quickly eat into your revenues, making it harder to generate a profit and increasing the risk that you will go bankrupt. A merchant cash advance from Merchant Tree comes with no monthly fees, sparing you from one of the most common sources of business failure.
Simple Applications - The last thing your new business needs is to be bogged down with paperwork. We provide a simple application form that you can fill out quickly, minimizing the demands on your time and resources.
Minimal Waiting Times - Merchant Tree recognizes how important it is to obtain small business funding quickly. The longer you have to wait to make initial purchases, the greater a chance that someone else will come up with your idea and beat you to the market. We process your applications as quickly as possible, letting you begin production without hesitation.
A Plurality of Purposes - Small businesses need credit for a wide variety of reasons at various points in their rise to profitability. Merchant Tree is committed to filling all of these needs. Whether you are buying inventory, remodeling your office, purchasing or repairing equipment, or funding an expansion, we will provide a business line of credit.
Merchant Tree understands that great business ideas often take years to turn a profit. Our goal is to give your company the time and resources to achieve its goals, ensuring that lack of funds never prevents an otherwise great firm from being started.
Comprehensive Business Support from an Experienced Provider
Having worked with firms in a wide range of industries, Merchant Tree understands the array of pressures that startups face, and seeks to help you overcome each of them. In addition to providing merchant cash advances, we also offer:
Marketing Assistance - For a business to turn its initial investments into a profit, it is first necessary for you to make customers aware of your company and how you can help them. We also provide marketing assistance and resources to drum up publicity for your firm and establish you as an authority in your field.
Payment Processing - Once you begin to make sales, it's essential to have a secure system for processing your customers' payments. We supply merchant accounts and equipment to transfer all payments quickly and efficiently.
Comprehensive Contacts - Our experience working across multiple different industries has left us with a long list of business contacts. Whether you're looking for suppliers, clients, or partners, we are happy to put you in touch with companies you can work with.
---
Merchant Tree has worked with clients in a variety of industries from retail to healthcare to hospitality, and we understand the funding needs of your unique business. Whatever your reason for needing access to working capital, Merchant Tree can help you secure a business cash advance quickly so that you can continue to grow your business.